This enjoyable balloon-shaped "joyful birthday" banner is straightforward to do and a enjoyable twist on extra conventional pennant-shaped social gathering banners. Print out our free template under and observe a couple of simple steps for the proper social gathering decor regardless of your theme.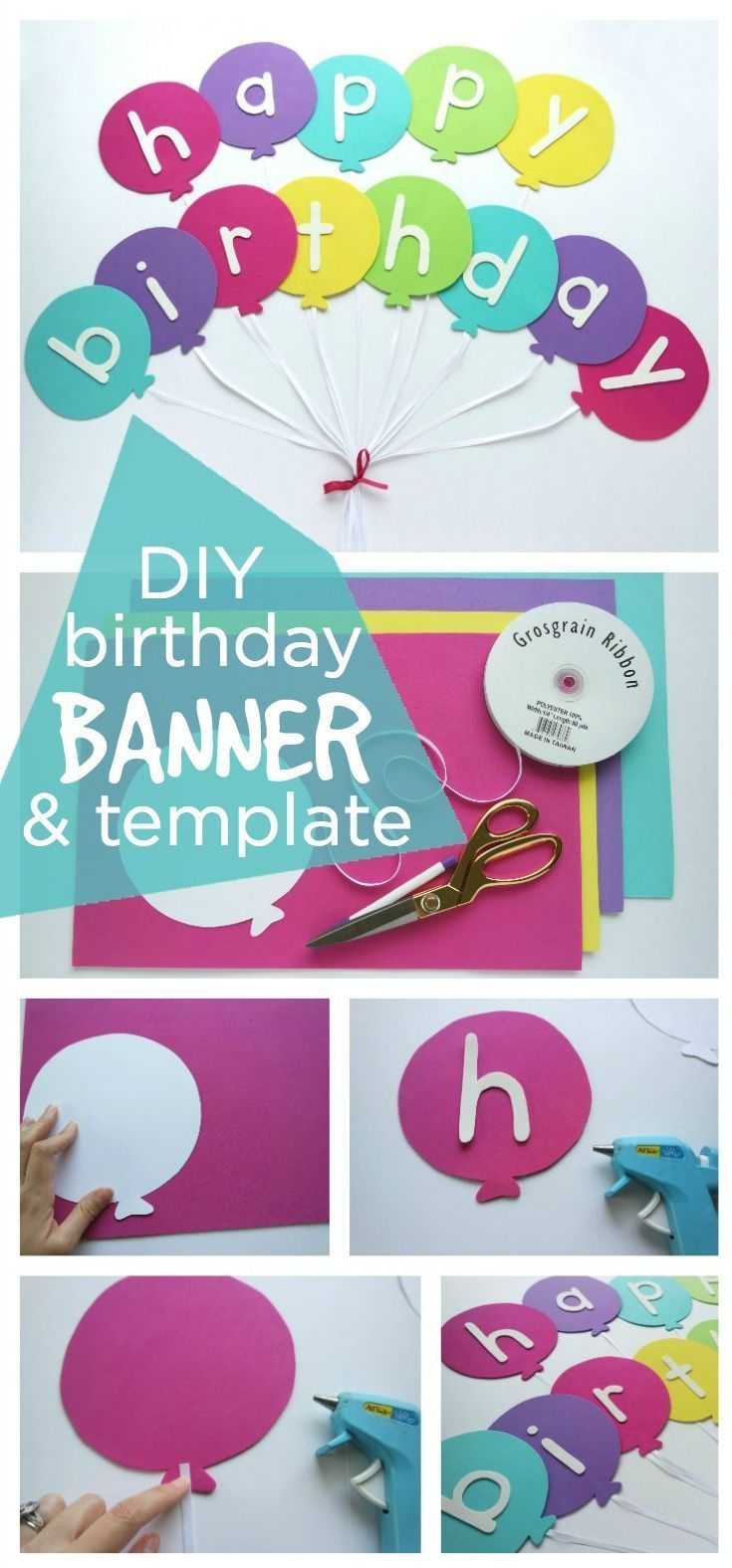 Supplies
Colorful cardstock, foam, or felt*
Thin ribbon – I used 14 yards of 1/4″ wide ribbon
Scissors
Marker – disappearing ink is great but any marker or pen will work
Hot glue
*My template uses one sheet of large 12 x 18″ foam for every 3 balloons so that's 5 sheets for just "happy birthday!" Add more if you want to include your child's name. I chose 5 colors so that each letter of "happy" would have its own color but choosing just 2 or 3 colors would look nice too.
Instructions
1. Download the template. It's on two pages but you don't need to print page 2 unless you plan to use the same letter font as I did. (Instructions for using a different font are below.)
2. My template uses the font Letters for Learners. If you want to add a child's name in the same font, add the name to the "preview text" box, click "large" in the size drop down, and then when the page loads, zoom in via your internet browser until it's the size you want (around 400% should be right). Then just hold a piece of paper or your final material (if it's a light colored cardstock or foam) directly on your computer screen and trace lightly with a marker or pencil.
Want to use a different font? Find one you love at dafont.com and follow the steps above with whatever message you choose.
3. Trace the balloon shape onto your chosen banner material. Cut 13 for "happy birthday" or more if you want to add an exclamation point and/or your child's name.
4. Hot glue the letters to your balloons.
5. Cut your ribbon. The length depends on how you plan to arrange them. You could have the ribbon hanging straight down, or collected into a bow like you see in my pictures. I used 38″ strands but they're a little longer than necessary. 35″ would be fine. I also used grosgrain ribbon because I had a lot in my craft closet but less expensive gift wrapping ribbon would be totally fine. It would even be cute to see it curling a bit at the ends.
6. Hot glue ribbon to the back of the balloons.
7. Test your arrangement on a tabletop before putting it on the wall. When adding it to your wall, determine where the middle should be and put up the first "p" from "happy" first. Then space out the others around it. If doing "birthday" with no exclamation point like I did, the "t" and "h" should be in line below the "p." You could also glue the balloons to each other so you don't have to individually arrange them on the wall when it's party time. But that will make the banner more awkward to store for future parties.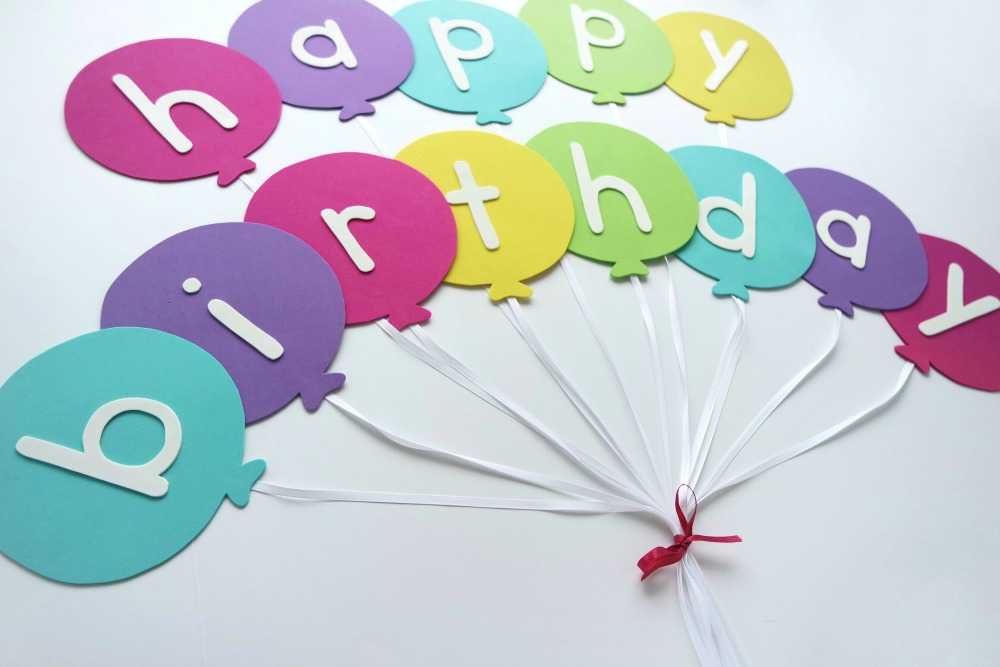 Simple right?! And such a fun alternative to the average banner. If you loved this tutorial, please pin it on Pinterest so others can find it.
Source: yippitee com